Purchase my photographs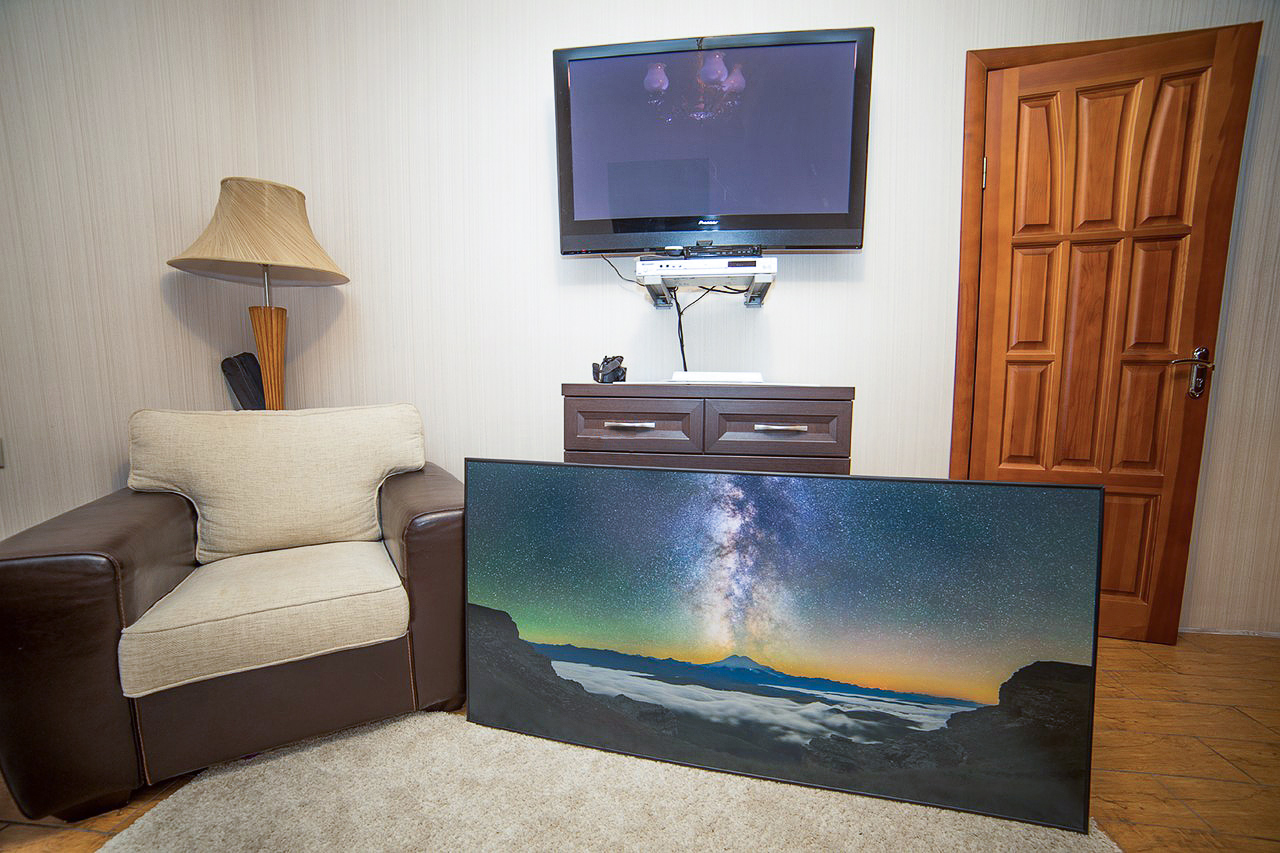 Production
10" (20cm x 30cm)
24" (40cm x 60cm)
30" (50cm x 75cm)
55" (140cmx75cm)
Another size
Print (without frame)
25$
40$
50$
150$
individual
Shipping
5$
15$
15$
20$
JPG file
50$ (1500px)
150$ (3000px)
200$ (full size)
individual
Photo Album
150$ free shipping
Ordering any 3 or more pictures you save up to 15$ by free shiping all over the world
Photographs and magnets are printed on quality photographic Kodak paper.
My author's pictures will become fine decoration of your house interior or office, astronomical club or hunting bases, recreation facilities. And can also be simply good gift to the friend, relative or acquaintance.
On the top the example of one of the most popular and my successful photoworks "Star eruption of Elbrus" is given. Work is printed on opaque photographic paper, dashed on 5mm foam board and framed with black aluminum frame. Print size 75cm x 140cm.
On the right you can see example of my photo magnets that avialible for purchase now. You can order any picture of my galleries as a magnet.
You can select the cropped photo
Check my photoalbum
Here you can read about my first album, which you can order with FREE SHIPING all over the world!
How to make an order?

It is very simple. For a start choose a picture which you would like to get. For this purpose pass into one of my galleries (landscapes, nightscapes, animals) and under the necessary picture remember number as it's shown in the scheme. Then pass into the section of filling of a form and by means of it send the order. It is important to specify the return address, the name of gallery and number of a picture. Also you can choose and write the size and a type of production.
Than wait for my answer, I will surely write!
All purchases You can make with PayPal.
Some of my sales: